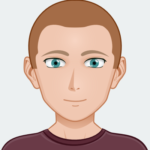 I had a problem and needed to locate a friend who supposedly in hospital with serious illness. I only had a few pieces of information and need to find out which and where was the hospital. Being in Thailand, without fluent spoken Thai language that was an impossible task for me to check around. A friend recommend Viva as assistant to assist on my seach. I engaged Viva for the task and she in turn proactively engaging her connections to assist. In just a few days, I finally got what I was looking for. Thanks to Viva and her friends who went beyond and above the norm to assist me on getting the answer. Engaging Viva was easy, both in email and voice communications. Her English was good and no problem understanding the my issue. Payment for her efforts was both convenient and simple, just like one of her happy customer feedback, it did not hold up the start of the tasks and the rate was fair and reasonable. I highly recommend Viva in the role of personal assistant if you need someone to sort things out in Thailand. Look no further, she is the one.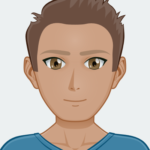 I contracted Viva from bangkokvisitors.com to do some product searches in Thailand for my company. I also contracted her to take me around to certain businesses and to also act as an interpreter while I was in Bangkok. She did a fabulous job with all tasks that were assigned to her, and has continued to go above and beyond to meet my needs. She always returns emails in a timely fashion and her English is very good. Viva is very cost conscience and tries her best to save her clients money by suggesting more cost effective business practices, methods of travel, etc, to her clients. I would highly recommend Viva for anyone considering a tour / business guide or interpreter. Her rates are very reasonable and she has a good educational background, and is knowledgeable in many areas of business, including importing and exporting.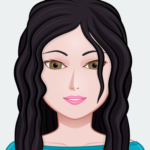 I engaged Viva to translate my wife and my Last Will and Testaments. After initially contacting her to receive a quote for her services she provided me with a copy of the documentation within the time frame she had offered. I am very pleased with the services provided, the efficient manner in which they were provided and the cost of the service. I have no hesitation in recommending her and would be happy to use her again should the need arise.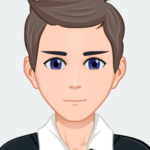 'Poo' was very helpful and was very happy and comfortable in her company. It was easier to get along as like me she has spent significant amount of time in England which made it easy to relate to. She was more professional and capable of doing my sales and marketing work than my own employees who have been training for months. Poo is good and i do plan to use your services in the near future as well when i return to BKK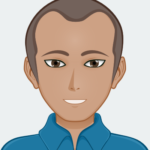 I retained Viva as my personal tour guide while in Bangkok. I had previously visited Bangkok a number of times, but never really took the time to visit the numerous tourist locations. I appreciated Viva's relaxed style, her knowledge of the area, and her honesty in what she didn't know. She didn't push a "must do" list of tourist things to do and she even accompanied me to a local tailor shop and helped me select shirts. Viva takes her job seriously, was on time for our appointment, and was flexible in scheduling things to do. I sincerely enjoyed our time together.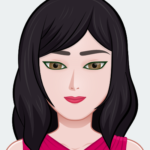 I had an amazing time. Very professional service, excellent organization of the day. super informative. Highly recommend do anyone. Will definitely contact you next time I come to the city. Thanks a lot for a great day Viva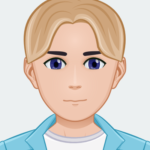 I can recommend Viva in the role as a Thailand in-country assistant. I engaged Viva for a small project that required researching and contacting a local Bangkok University, and then performing liaison with Thai nationals. Even though the project's kick-off was delayed a couple of months, she was exceptionally responsive once given the "go-ahead" and completed the engagement to my full satisfaction. Both in email and voice communications I was pleased with the clarity and sophistication of her English, and my Thai associates indicated the same high regard for her communications in Thai. Payment for her efforts was both convenient and simple, and did not hold up the start of the project. I intend to use her services the next time I need someone "on the ground" in Thailand to assist on future projects.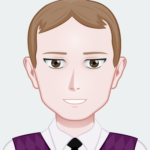 Viva was arranged for us by a friend living in Bangkok, so we had no contact with her previous to our encounter on our guided trip. She met us at our hotel as arranged and took us on a whirlwind tour of the best experiences in Bangkok . We only had one day to see the city, and Viva guided us around the Grand palace with excellent knowledge of its history, current day and the stories behind the murals. Viva took us to a lovely restaurant hidden away by the river, on a cruise down the canal, through the markets and to the Reclining Buddha temple with background information about each. As well as Viva's knowledge of the city sights she looked after us when travelling in taxis and tuk tuks making sure we got a good price. At the end of our day she took us back to our hotel also. Viva was friendly, knowledgeable, enthusiastic and spoke good English-we would highly recommend her to others.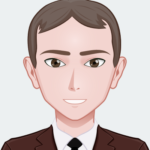 I recently traveled to Bangkok and made some excellent memories travelling around the city under the guidance of Viva. Her attitude was friendly and efficient, and she had excellent planning and communication skills. I gave her a rough list of places I would like to go, and she was able to fit most of them into 2 day-trips, and even suggested some additional places that fit in. I was impressed by her university-level education, and her ability to actually discuss aspects of Thai culture in an interesting and objective fashion.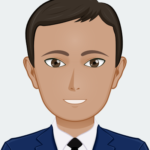 When I came to Thailand, Viva was my travel assistant. I needed to know how to live here for a year and besides that, I wanted to see Thailand's beatiful sights. After a couple of months living here, I have seen so many places, but none of them can compare with the places that Viva took me to. She showed me some of the most beautiful places in Bangkok and Pattaya in just a few days. Viva helped me for everything I needed: opening my bank account, finding a hotel and then a condo, shopping and much more. Viva is polite, on time and the most important thing was, that she took her job seriously and she always had a solution for my problems. I saved some money because she helped me to pay for everything at a fair price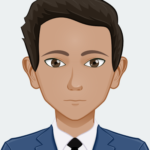 Viva, I want to thank you for your exemplary service you rendered me in translating from Thai to English. You were very fast, professional and reasonable. I would recommend you to everyone I know. You went above and beyond the call of duty and I Hope we can do business again.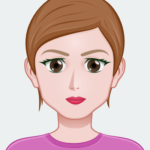 My trips to Bangkok were excellent. The best trip I ever had. The tour guide, Viva, were friendly and extremely knowledgeable about surroundings. She will accommodated your personal interest also. I enjoyed blend with different cultures and was blown away by local customs of Thai that Viva had shown me. I am very glad that I made right choice of having Viva as my tour guide. Thank you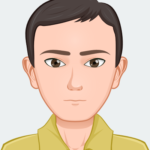 An excellent service from the Bangkok Visitors tour guide service! I really enjoyed my time on my Bangkok trip. I visited many of Bangkok's famous sights and even one place which was not easily accessible by yourself, without a professional local tour guide, but Viva managed it and this made it extra special. I would definitely use the Bangkok Visitors service again for my next trip to Bangkok! Thank you!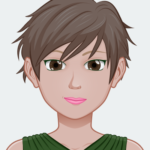 I had a great day with Viva, It was really interesting for me to see the floating houses, as I like old houses and it reminded me of my childhood. It was a great boat trip back. I really enjoyed it and Viva knew all the details and information along the route. I was sure tired whe the tour was finished but I han an interesting and fun day.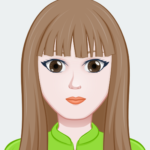 My brothers and I were traveling in Thailand and thanks to Viva, she made our trip extra special. She was an excellent tour guide who showed us around Bangkok (Grand Palace, Floating market, temples, etc) and everything was right on budget. She took us to local restaurants where they serve authentic Thai food and taught us how to take the sky train (BTS) which came in handy later on in our trip. Viva was enthusiastic, kind and accommodating and she took care of all our needs on the day. If you want a fun, educating, and affordable tour I would highly recommend hiring Viva as your tour guide.